30 / Nov / 2019
DreamCATchers
Evil Spin-Her was always known for a feline lover. She had the courage to turn her passion into her passionate job. Cats!
As we have been running a small business for almost 9(!) years now, we know how important it is to support your community initiatives. Today we want to put this crazycool cat lady in the spotlight. Please meet Evil Spin-Her, former roller derby skater and owner of DreamCATchers, a not-so-typical Cat Cafe.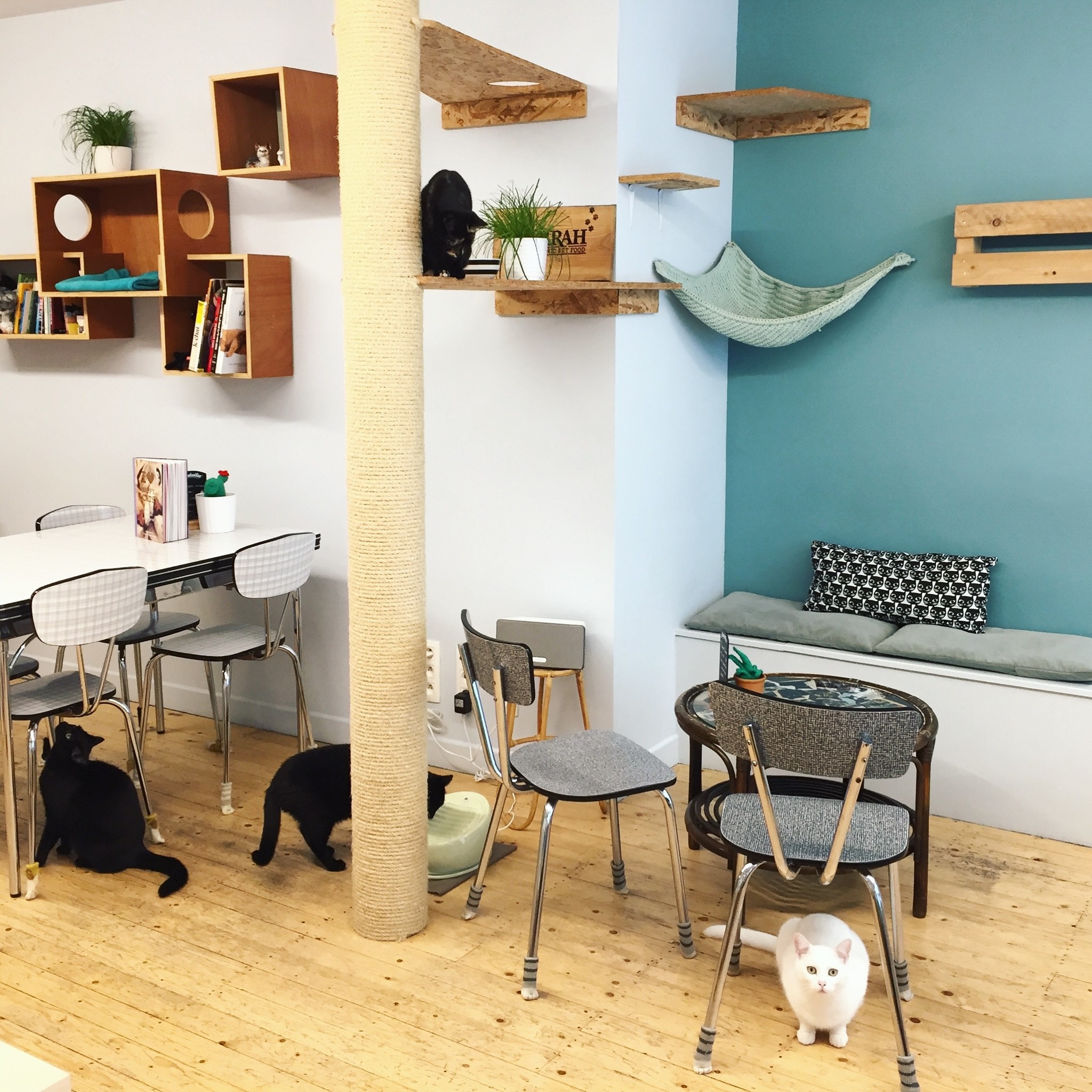 – Evil, your cat café is somewhat different than others, tell us more about it!
"DreamCATchers is a non-profit that helps cats and focuses on the ones who've been in the shelters or rescues for a long time. These cats are welcome in our cat adoption café, where they can stay until they find their forever home. We are also an information point for anything cat releated. Stop by with questions, or to meet our fantastich cats and support our cause. Founded in July 2016."
– Why should people do business with you instead of a big company?
"With every purchase at DreamCATchers you support our cats, the small profit we make goes directly back to the care of our cats. Also we sell items that are made by small local entrepreneurs and all our items are made in Europe or made with recycled materials."
When you are in Gent, go pet a cat and have a drink. You can also support this initiative by getting a support/membership card or by making a donation.
→ DreamCATchers' facebook page