25 / Nov / 2019
Antwerp Roller Derby - Meet our sponsored league
Our sponsored leagues lie close to our hearts. They are our friends and customers and we support them on and off the track. Time to introduce you to them! First up is Antwerp Roller Derby!
Hi Antwerp Roller Derby!       Antwerp Roller Derby website ** Antwerp Roller Derby Facebook Page ** Antwerp Roller Derby Instagram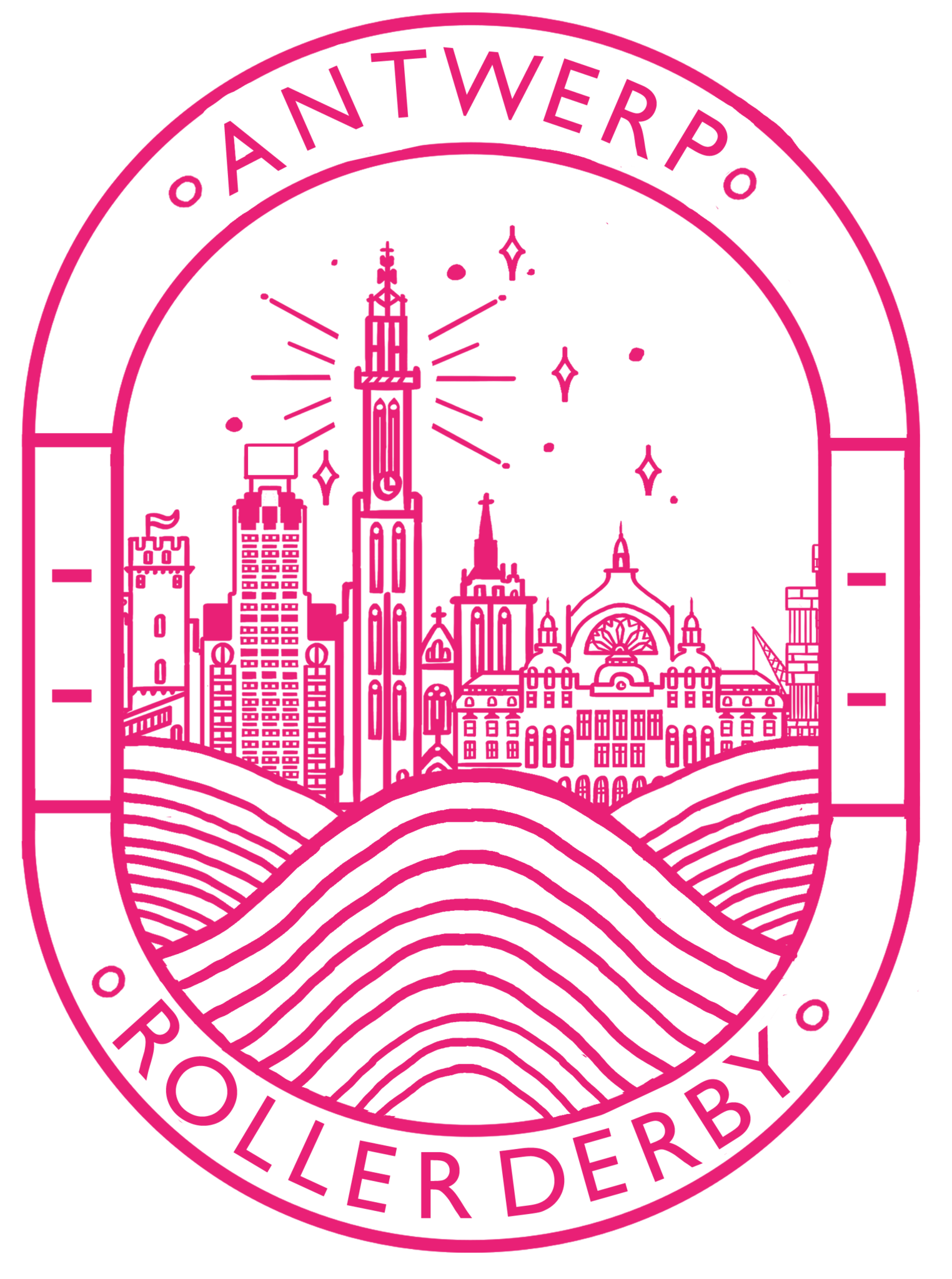 How and when was your league started?
Antwerp Roller Derby was founded in 2012 and became a full WFTDA-member since 2014. We are skater owned and operated. ARD consists of two teams competing on different levels:
⋅ One Love Roller Dolls (A-team and currently ranked 46th WFTDA Worldwide - Nov 25th '19)
⋅ Pack of Destruction (B-team and currently ranked 110th Women Europe Flat Track Stats)

What is your league's motto?
We strive to always do better than last time. We train hard to improve our strength, speed and mind. On and off the track.
What were Antwerp's goal for the 2018-2019 season?
Our team goal was to qualify for WFTDA European Continental Cup 2019. A goal we've set a year before and have worked for each and every training. We feel extremely proud to have not only reached our goal, but exeeded all expectations by bringing home the silver medal.
What is your league most proud of?
We are proud of our journey; we've paved our own way and have earned each and every milestone made. We're proud to represent roller derby in Belgium, Benelux, Europe and beyond!
What are your league's struggles?
We're a very small league, so we're always recruiting for both teams and officials.
What makes ARD ARD? What sets you apart as a league?
Our Barbie Pink colour-aside; we're a very flashy, yet humble league. We want to skate; it's in our DNA and we don't mind working hard for our goals and we're a very small, yet fierce core. We appreciate all opportunities (both given as taken) and constructively think along with all parties. We value fair play and sportsmanship, dedication and team spirit; within our own structure as with/in others and we like to think that we carry out our values, inspiring others as well.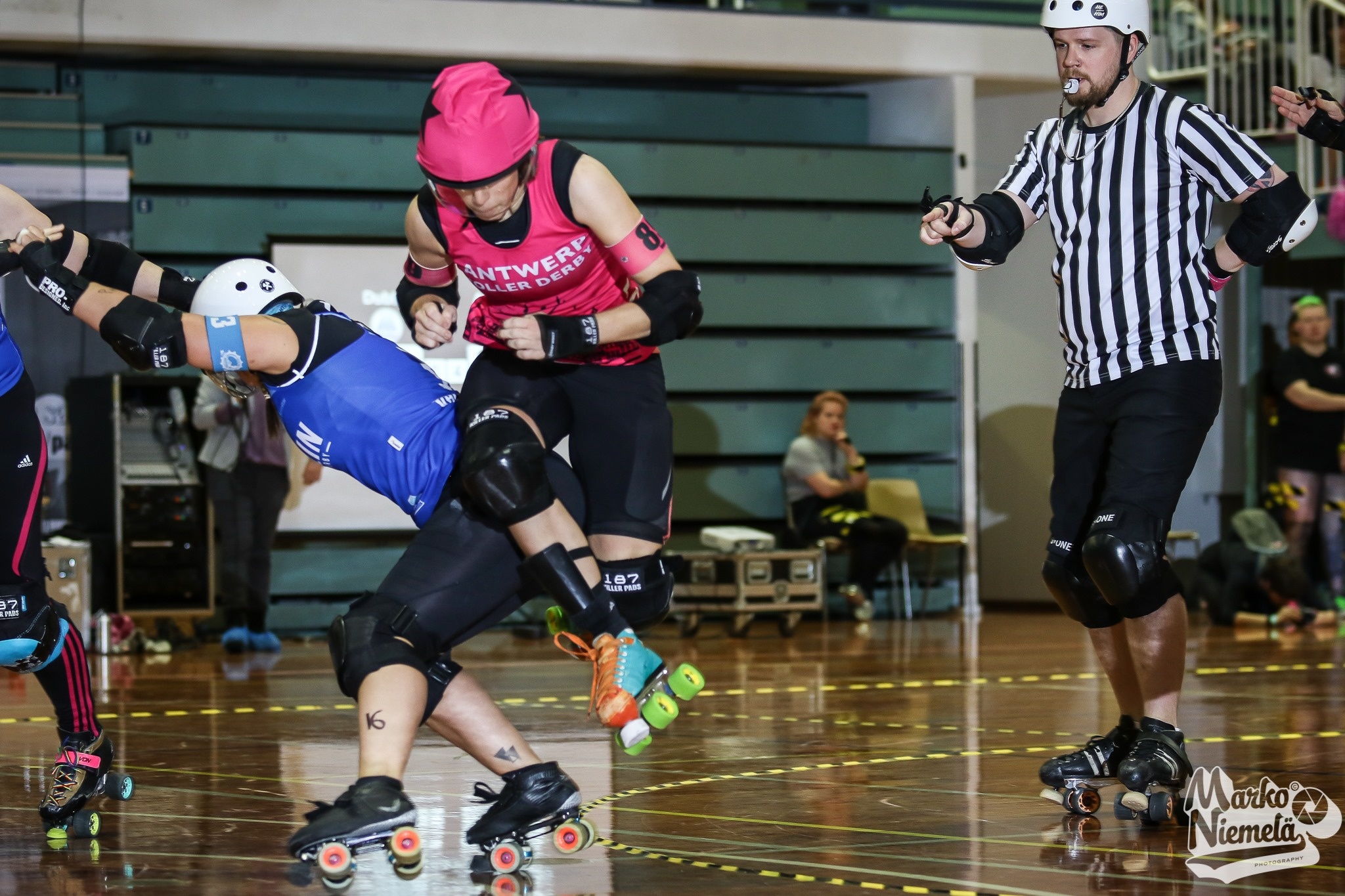 Do you have a friendly rivalry with another league?
Lomme Roller Girls
have always been a league who we felt connected to. Same sense of team spirit and friendly rivalry; always challenging, yet supportive to one another. We used to mix teams when short on players (back in the day when they were still based in Menen, Belgium) and are jumping in ranking together as we speak. We feel proud of each other achievements and support each way to the top.
→ Antwerp Roller Derby has not scheduled a starter intake for 2020, ask more info: [email protected]
→ Contact Antwerp Roller Derby for scheduling games: [email protected]

♥ We adore Roller Derby Photographers. Without them, those wonderful memories and memorable performance would be less tangible. Thank you for shooting us! :) Photos from Antwerp Roller Derby were shot by Marko Niemelä. The team has permission to share these with us here.