S1 Lifer Helmet Black Matte with White Outline
Delivery time
In stock - leaves to you today!
S1 Lifer Helmet Black Matte with White Outline
The S-ONE Lifer Helmet is designed to fit low on the head like a traditional helmet, but it has a break through design combining the added safety and protection of a CPSC certified helmet with the comfort and feel of a soft foam helmet. The Lifer has an old school look with the traditional circular air vents and a high-impact EPS foam inner mold for maximum protection. The liners can easily be removed or replaced.
Recommended for:

Roller Derby
Skate park skating
Biking
High level concussion protection

Not recommended for:

Children or people with a small head - please check out the S-One MINI Lifer Helmet
People with a big head - please check out the S-One MEGA Lifer Helmet


How to measure your size



Measuring your head is very helpful to figure out what size Lifer Helmet you will need. It is easiest to do this with a soft measuring tape but if you do not have one you can use a string or a cell phone charging cable and then measure that against a ruler or hard measuring tape.
You need to measure your heads circumference and will want to wrap the measuring tape starting in the middle of your forehead and just above your eye brows, then around your head above your ears and back around your head to the middle of your forehead where you started. Put simply you want to measure your head where your hat would normally sit or where you would imagine the helmet to fit on your head just above your eye brows.  

Once you get your measurement compare it to the sizing charts to see which Lifer will fit you.

 

 

Sizing

Extra Small - 52,1 cm
Small - 53,3 cm
Medium - 54,6 cm
Large - 55,8 cm
Extra Large - 57,1 cm
Extra Extra Large - 58,4 cm
Extra Extra Extra Large - 59,4 cm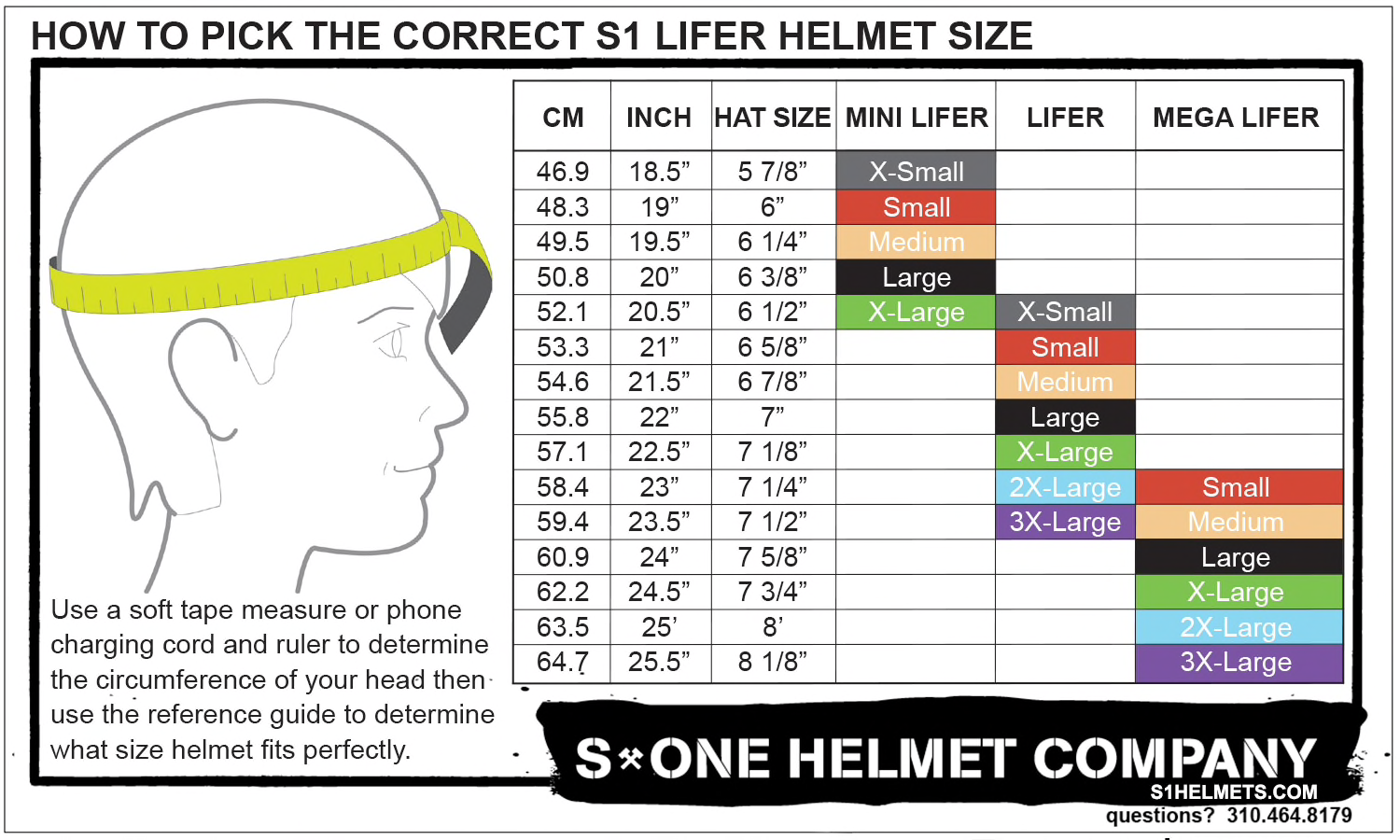 0

stars based on

0

reviews
0

stars based on

0

reviews