Productomschrijving
STEAKS Contact Wear rebranded to AUAU Athletics
The all new AAVA will arrive here in September 2023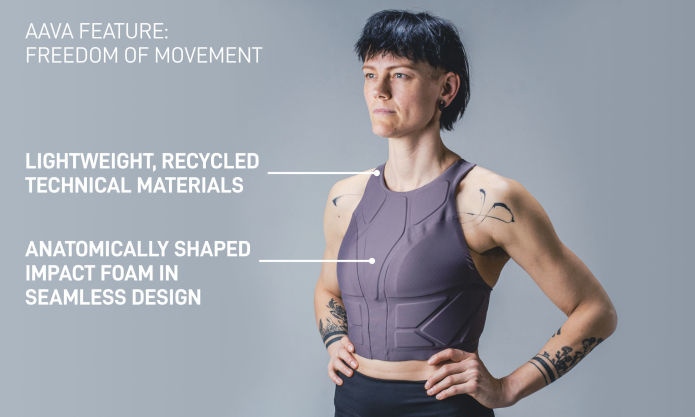 Superhero Feel
A protective armour that feels like a second skin: soft and lightweight fabrics, adjustable straps, fit and tailoring for the female body and low-profile and anatomically shaped impact foam allow for complete freedom of movement.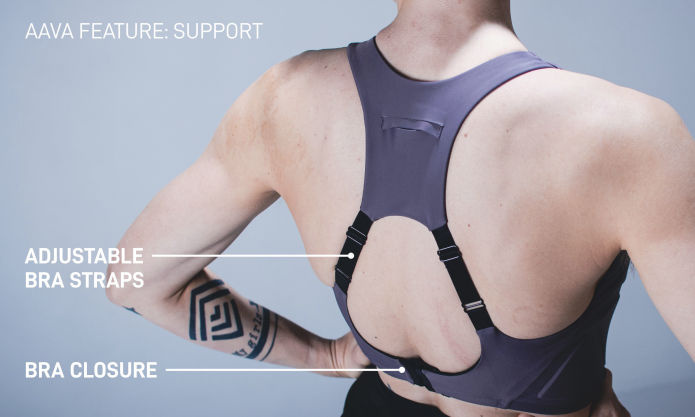 3-in-one Solution
As a baseline, the AAVA armoured sports bra provides high-impact support for all athletic activities, ensuring comfort so you can keep your mind on the game. Additional AAVA features render extra layers, which might add upper body protection or the option to carry a GPS tracker unnecessary.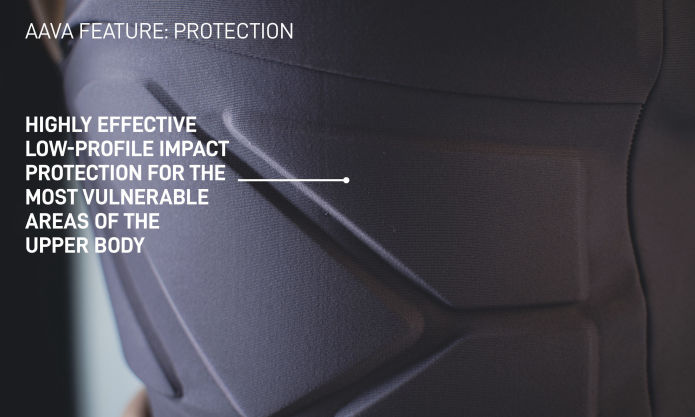 90% Shock Absorption
The unique impact absorption qualities of Poron® XRD® reduce the impact energy by up to 90%, preventing bruising and injuries to your sternum, inner collar bones, ribs and breasts.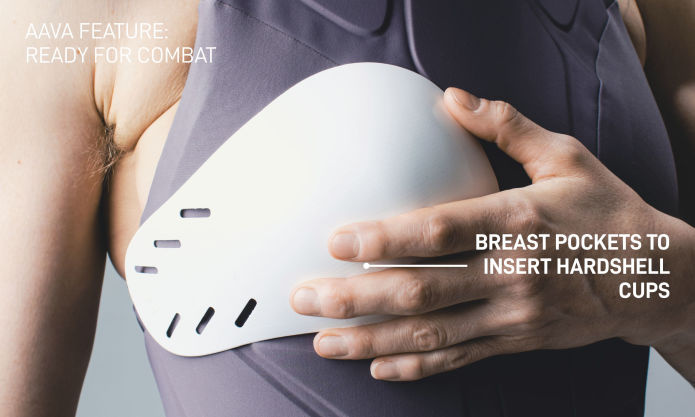 Ready for combat
Easily add and remove flexible Poron® XRD® impact material or hard shell breast protection cups to reduce bruising and injury of breast tissue.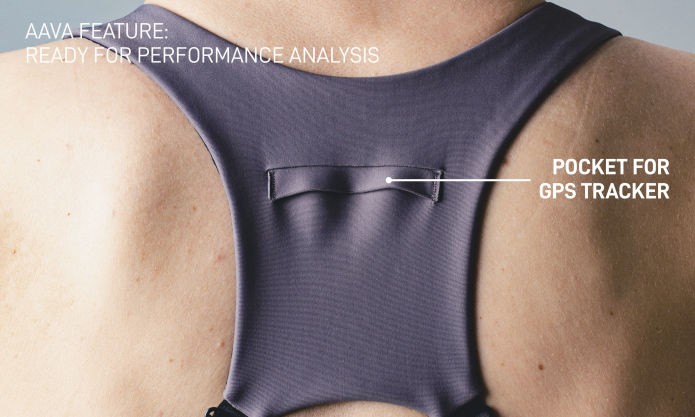 Ready for Performance Analysis
Easily fit your tracker into the GPS pocket and eliminate the need for an additional garment. Not using a tracker device in your sport? Then you will have room to stash your mouthguard or good luck charm!
Protected areas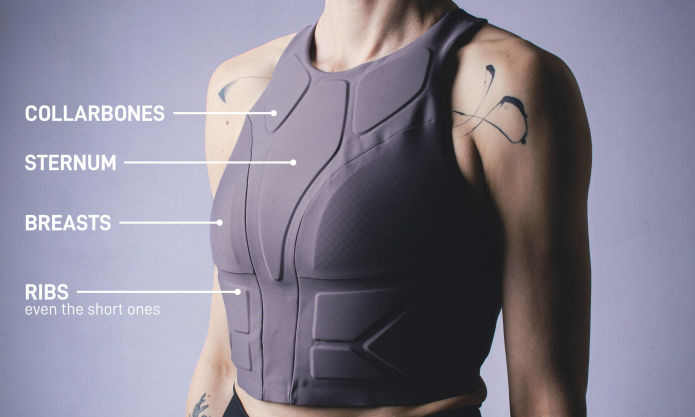 Areas protected with soft and flexible impact foam with unrivalled shock absorption qualities: collarbones, sternum, breasts and ribs.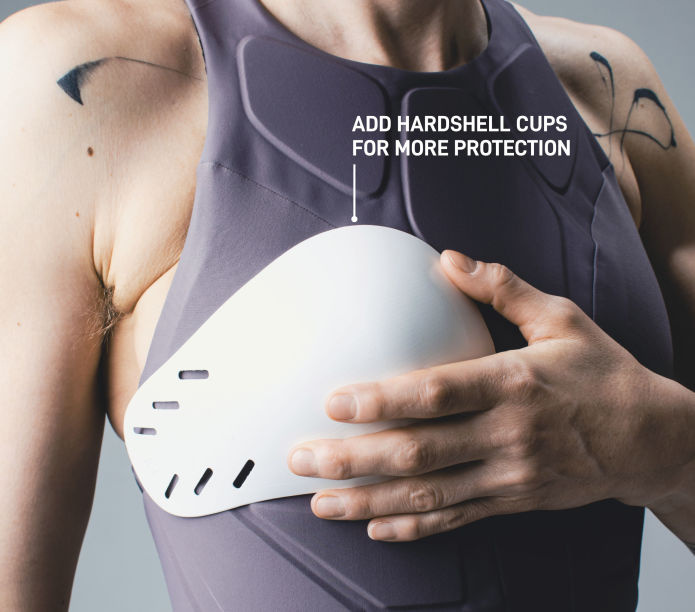 If you or your sport requires more breast protection you can easily add hardshell cups into the AAVA.
Made with eco-friendly fabrics and materials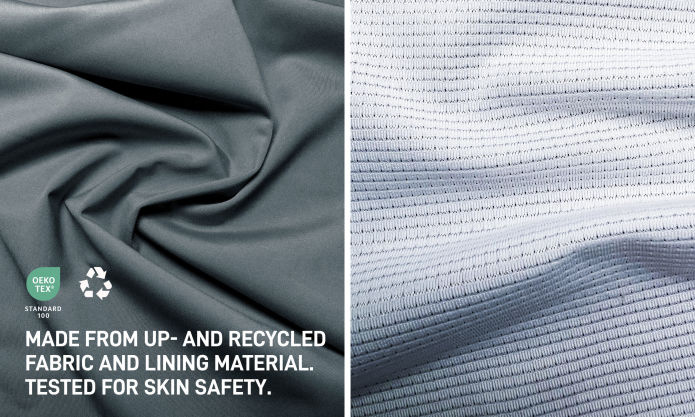 We take pride in the materials we use to make our products. The AAVA armoured sports bra fabrics and lining materials are made from up- and recycled nylon and polyester, sourced from waste such as old fishing nets and industrial plastics. These fabrics help reduce waste and are certified with the OEKO-TEX® Standard 100, guaranteeing skin safety.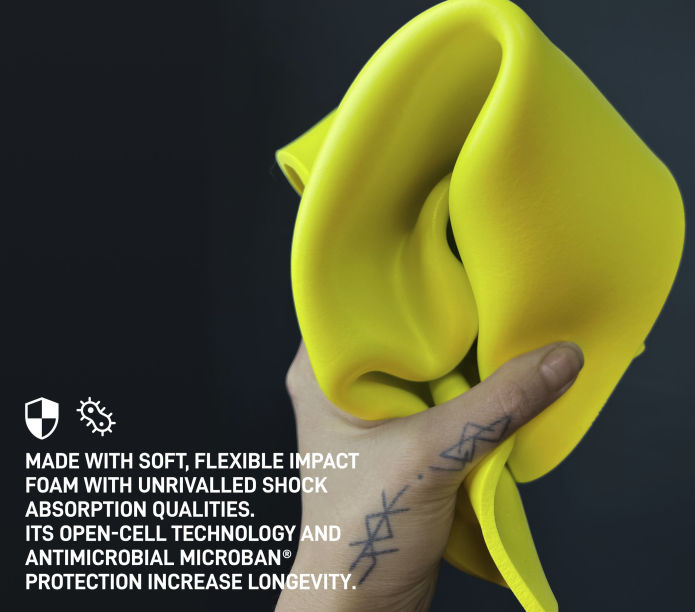 The impact foam used in the AAVA armoured sports bra sounds like magic but is actually science. It is remarkably soft and flexible, only 4,8mm thick, but capable of absorbing 90% of impact energy stiffening to form a protective shell when under pressure or subject to external impact. It eliminates the bulk that most protective apparel has without compromising protection. Its open-cell technology makes it suitable for repeated impact protection meaning the material will remain effective and maintain its performance hit after hit. Plus, it features Microban® antimicrobial technology to inhibit the growth of stain- and odour-causing bacteria, mould and mildew.
AUAU Athletics

€199,95