Plate Sizing Guide
To know what size plate you need, you will need to know what boots/shoes you will be mounting the plates to. Knowing your actual boot size and current plate size or its wheel base will be very helpful. You can find that info on the baseplate of many plates (in inches or millimeters), or you can measure it yourself.
To know the wheelbase of your current plate, you will need to measure from the middle of the rear axle to the middle of the front axle in centimeters and inches. This measurement is what we call the wheelbase of the plate.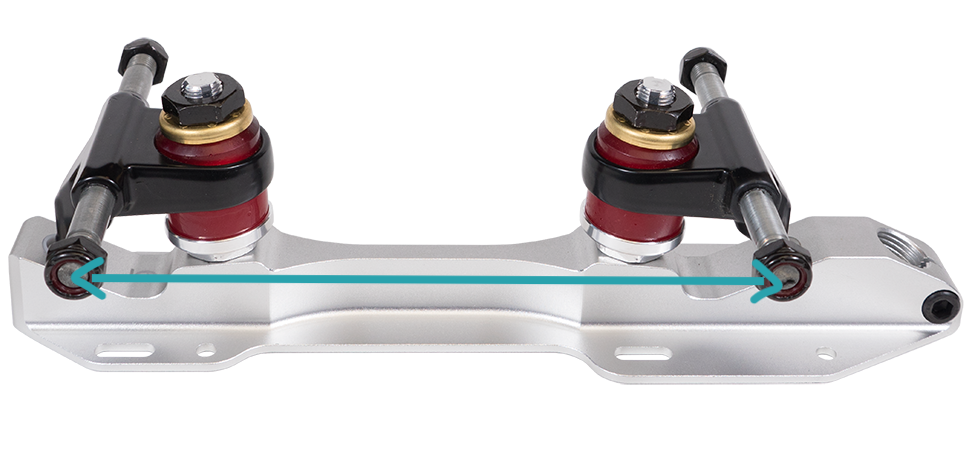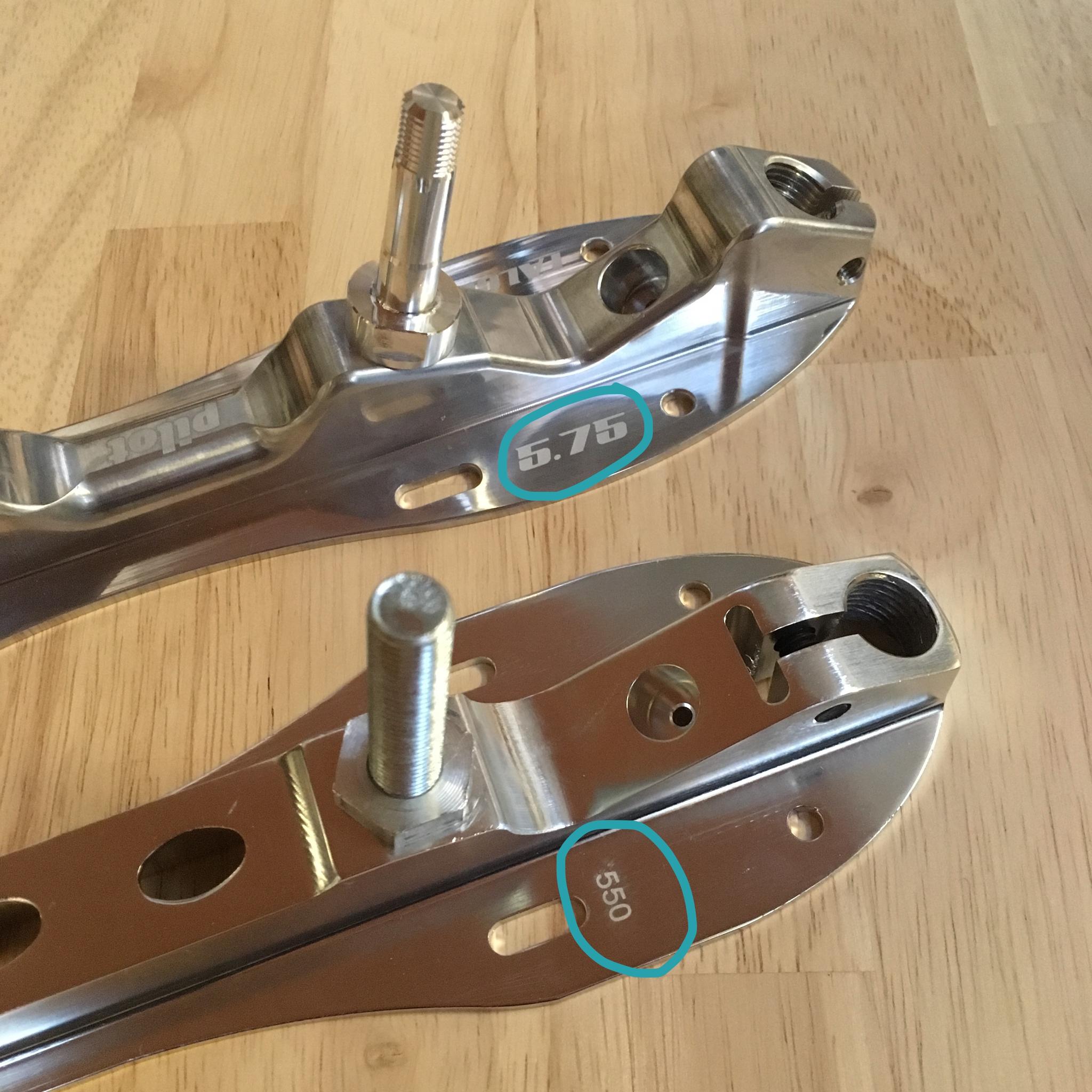 Sizing Charts
Each manufacturer has their own sizing system and so we need to look at their sizing chart. On those size charts, you will always find the size of the wheelbase. We find this to be the best reference as some of the other information on the chart can be quite misleading if you combine boots and plates from different brands, for example.
We'll take the wheelbase you just measured on your plates and we'll look for the plate size that corresponds with this wheelbase. If there is not an exact match to your wheelbase, choose the one which is closest.
! Some manufacturers have different plate size charts for the different plate models they make. Verifying the plate size chart is definitely necessary for your new plates !
If you are unsure about picking your plate size, get in touch. We will help you through the process and, if you want, mount the skates for you.
! Bont boots are tricky and their sizing charts can be unreliable. If you are not 100% sure of the size you need, let us help you.
Click on any of these to consult their respective Plate Size Chart: