About us
Visit our Shop
Our physical shop is located at Reep 24, 9000 Gent, Belgium. 
Everything is available here. Come over and check out all the available equipment, get your favourite setup mounted in the shop, fit your boots, get expert and honest advice... All in one place: Europe's finest and best stocked Roller Derby and Roller Skate Shop.
Sucker Punch Skate Shop

Reep 24
9000 Gent
Belgium

 

 

Opening hours

Monday:
Tuesday:
Wednesday:
Thursday:
Friday:
Saturday:
Sunday:

 

Closed - Online only
Closed - Online only
12h - 18h
12h - 18h
12h - 18h
12h - 17h
Closed - Online only
Sucker Punch Skate Shop is the largest derby and roller skate store in Europe, operating ONLINE and actually having a PHYSICAL STORE. Heavily involved in the European Derby Community on a number of levels, we are best known for our reliable service, honest advice and competitive prices as well as our top quality products and extensive product range.
Maarten
Spending his life being crazy about anything on wheels, Maarten partnered up with Miyagi to start this adventure. He shares Miyagi's nerdyness on some levels and has a passion for anything technical. He runs this shop from the start for many years now, mounts your skates, fixes breakages and f*ckups, and helps you in the store.
Stephan (Animal)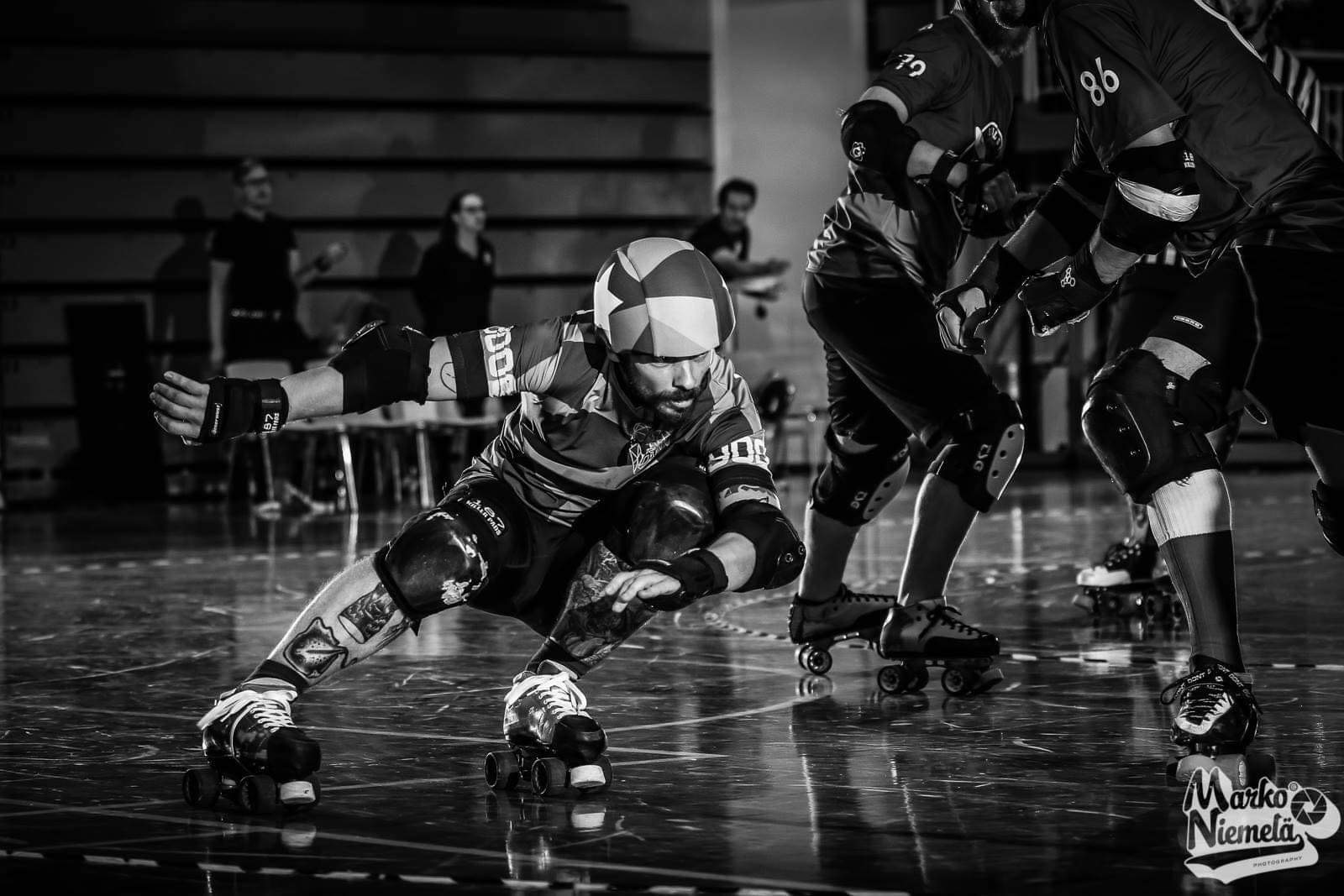 Stephan is... an animal on skates! He shreds the skate park and owns the derby track. You can find him on the derby track with the Manneken Beasts (Brussels) and in our local skate parks. Invite him over for coaching in both park skating and jamming on the derby track. Stephan will help you in the store and mount your skates. Today he co-runs the shop.
Remember
In 2010, each skater had to purchase their starter kit in the USA. This was very inconvenient in numerous ways: you could not try on the gear you were buying, the shipping costs for intercontinental shipping was pricey, extra tax/VAT of 19-21% was added (and still is for USA purchases), the packages got stuck in customs for days or even weeks...
Miyagi was tired of that and started Sucker Punch Skate Shop, the first store in Europe run by roller derby skaters. Taking care of import and stock, visiting events, opening our house and later a storefront roller derby gear became accessible for European skaters. 
By now, we're some European OG's and proud to say we have passionately been running our derby owned store for over 10 years. While being the largest and most experienced, we are proud to still be your local store, where every thing is run and done by us and our staff. From managing the website, packing orders, visiting events, mounting plates to serving skaters in store or at events.